Rent a Tuscany Masseria or luxury house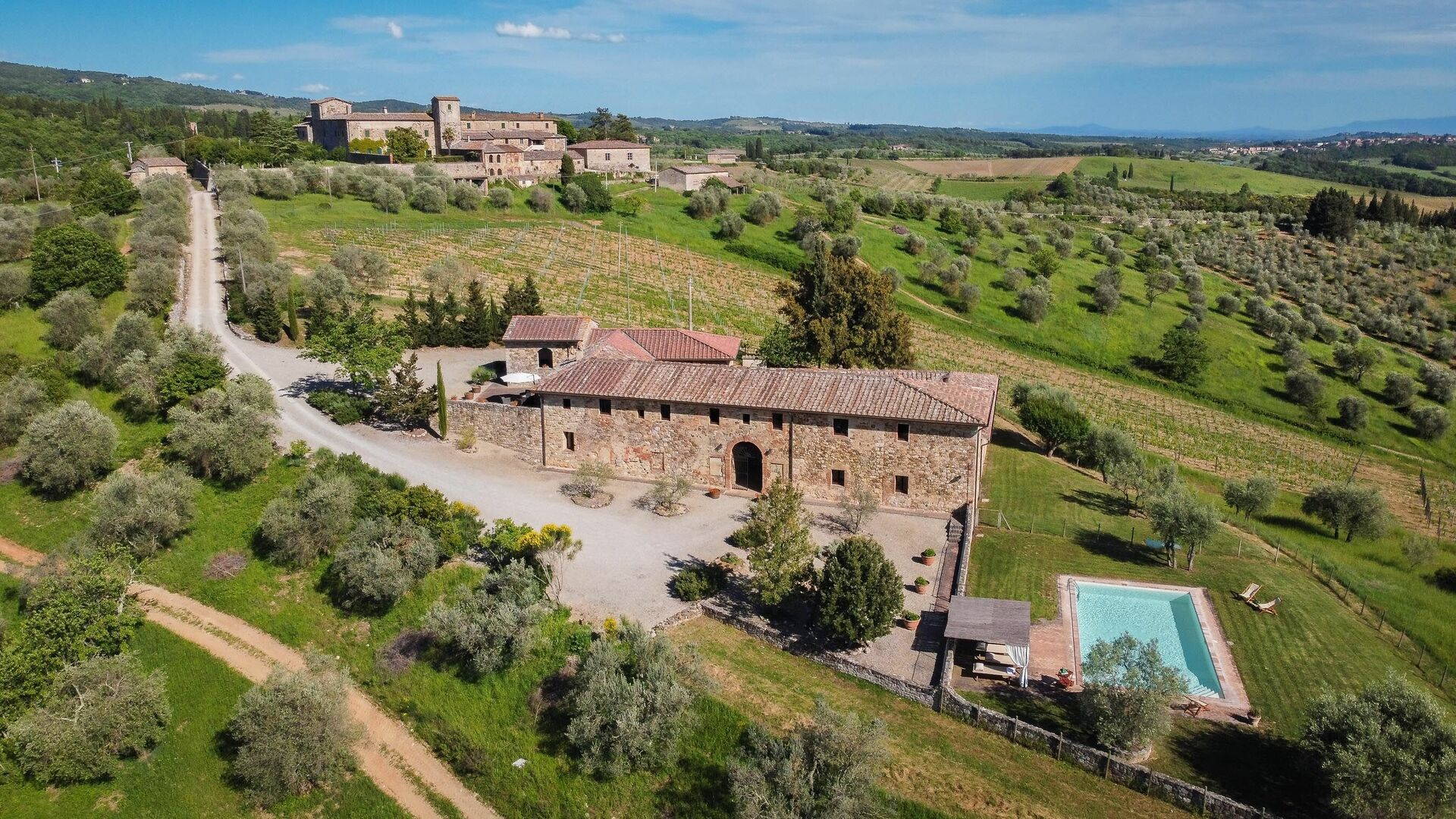 Would you like to spend your vacation in a luxurious Tuscan villa? Then rent a Luxury Villa or a Masseria in Tuscany to explore Tuscany's sun-drenched countryside and sea. With great pre-booking help and in-resort customer service, and a genuine enthusiasm for the region we want you to fall in love with, Scentravel's villas will meet the demands and expectations of our most discriminating customers.
Whether it's a spectacular villa in Chianti, surrounded by exquisite vineyards, or a Masseria in Maremma, each villa in our inventory has its distinct personality. We've hand-picked the most luxurious villas for rent in Tuscany's most sought-after locations: luxury holiday villas, villas with private pools, magnificent summer houses, and breathtaking Masserie. This stunning land has captivated us, and it is the perfect setting for a lovely vacation!
We enjoy showing our guests the magnificent beauty of Tuscany and offering the particular Tuscan atmosphere that you will perceive as soon as you enter our houses. Only the finest villas with the highest comfort and luxury have been selected for our Luxury villa rentals Tuscany inventory. Elegant Villas, Beautiful Tuscany, and Customer Satisfaction are the three factors that define our mission of giving our visitors the best vacation experience imaginable.
Tuscany is known for its natural beauty. Your challenging duty is to find the perfect vacation house for you and spend the experience of a lifetime amid so many superb accommodations. Our Tuscany vacation collections of Villas and Masseries are full of exciting possibilities just waiting to be discovered: now is your chance; take a look!

Our luxury Tuscany villas for rent are inviting and offer the best way to experience the country's attractions. Spending the holidays with your family while having all the comforts of home and being able to explore these lovely treasures of Italy is priceless. We wish everyone luck in their quest for the best accommodation in Tuscany and a wonderful stay in one of our Tuscan vacation villas. The properties in our collection are chosen based on this principle. Our purpose is to diversify our portfolio and enhance our quality standards to meet all of your requirements. To locate the ideal location to stay in Tuscany, browse our selection of vacation homes.
Swim in the crystal-clear Mediterranean Sea off the coast of Viareggio or in the opulent Forte dei Marmi. Utilize the sun's rays. Browse our hand-picked collection of homes by the beach in Tuscany at your leisure. You'll find accommodations near some of Tuscany's most gorgeous beaches and bays here. Perhaps you'd rather travel to some of the world's oldest cities and monuments? Perhaps museums and archaeological sites? Did you know that Tuscany is one of the world regions with the most UNESCO World Heritage Sites? Find a luxurious villa with a pool in Tuscany just minutes from the country's most popular tourist sites. The location is critical when it comes to vacation planning. You will find the appropriate setting for your Italian vacations among our vast selection of holiday villas in Tuscany: they are more than just a beautiful place to stay; they are an integral part of the experience.
We continuously refresh our inventory to ensure that you will find the ideal villa to rent in Tuscany for your dream vacation. We also offer a wide range of options to suit various preferences. Our mission is simple: to ensure the well-being and happiness of our consumers. Whatever you want, we will fulfill it. We will do all in our power to suit your needs. Explore our collections of Luxury Tuscany villa holidays, including luxury villas with private pools, family villas in Tuscany with private pools, villas near the beach, beautiful Masserie in the countryside, cosy holiday homes with pools, and historic properties in the unrivalled Tuscan countryside.
Our Tuscan vacation villas are suitable for individuals looking for the most refined level of service at the best possible price/quality ratio.